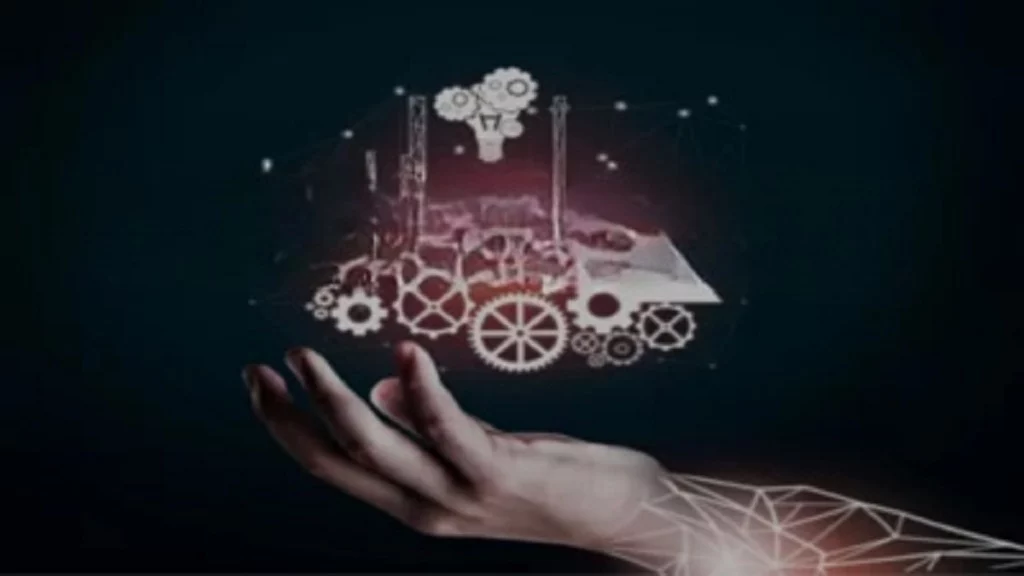 Heavy machines regularly operate in large factories and managing these giant units becomes complicated. Supervisors or managers usually view an uncomplicated method as a machine monitoring solution to achieve ample machinery maintenance. The machine monitoring system allows you to know the real-time actions of machinery, prevent damage, and improve machine performance. Further, It is crucial in Future decision-making, and this solution benefits by promoting predictive and preventive maintenance.
In simple terms, machine monitoring system installation involves sensors on each factory machine, collecting real-time data from every device. It permits the administrators and supervisors to take command and execute more proper decisions for enhancing the entire enterprise. With this solution, machinery can self-monitor and recognize obstacles like part failure or downtime and alert the owner to execute necessary checks.
IoT and Machine Monitoring Collabaration
The main focus is to reduce costs and increase profits without compromising the product or service quality.
Before IoT Technology introduces into the Industrial, Manual investigation happened for the machine status, which was unsafe and time-consuming. Further involved a high machinery downtime and high cost to detect the problems. There were no options to identify the issues with the machines except historical patterns. Each device was a standalone item in those times, showcasing a deficiency of real-time data. Moreover, the engines were not interconnected. It was tough for workers to recognize the machine slowing down and adjust the processes accordingly.
Application of machine monitoring IoT Solutions
Industrial IoT has become impactful and efficient due to the usage of intelligent machines in production plants. Innovative machines' initiation in industries was advancement directed to a higher level. It was now easier to process real-time functionalities and recognize the barriers before including regular workers.
Establish the machine monitoring system for any production setup, which facilitates development for regular operations. It helps in identifying.
Machinery availability
Observe the moment when the machines are not working, the machinery downtime, and the problem of machine abandonment through this module.
Production flow
This section assists in knowing the accurate position of the goods in the facility, whether on the conveyor belts or assembly lines, track every movement of the manufactured product for quick delivery.
Asset conditions
This module assists with the condition of the factory equipment and manages its health and production by tracking multiple parameters like heat, pressure, noise, vibrations, proper maintenance, and its state and quality.
Resources utilization
With this section's advice, tracking the waste of resources like power, oil, coolant, etc., improves resource utilization efficiency and lessens unnecessary wastage.
How Does A Machine Monitoring Solution Benefit your Business?
IoT involves multiple interconnected assets. In Large factories, IoT Works Through web-enabled sensors installed to collect data and share it with the cloud for real-time analysis and processing. It helps in significant decisions making for machinery efficiency. There are numerous benefits of using machine monitoring solutions in the industry. Some of them are listed below.
Efficiency increases
In the whole manufacturing process, the ultimate object is a great delivery product without compromising the quality. IoT-Enabled machine Monitoring system not only supports the aspired outcome in factories but also commits an effective increase in machine's abilities when you can track the routine activities of your equipment. It directly affects its efficiency. We will need more real faults and less time to fix them to increase overall efficiency significantly.
Waste Reduction
The Mixture of IoT solutions with several businesses has significantly contributed to the atmosphere of friendliness. Supervisors or managers can track records regarding excessive wastage and implement specific actions for diminishing the wastage. With the help of a machine monitoring system, experts can leverage a chance to monitor and analyze the machine's condition, which further helps make priority decisions to keep an environmental balance and minimize pollution.
Enhance Communication within the Industry
Earlier, it was hard to cache up with the communication network within the industry on the supervisor to manager and supervisor to fieldman levels.
It has sorted with the latest methods of IoT. Now it is easy to assign duties to each employee, and half of the manual work replace with effective computerization. Machine monitoring assists in automating most of the functions like downtime detection and noise identification. It acts as a performance gateway for the plant operator to work efficiently and with accurate results.
Real-time alerts
We get on-spot alerts through web dashboards regarding news updates; the machine monitoring system works specifically for the plant machines. Obstacles noted during the device's runtime or off time were notified with the alerts module's help. Real-Time notification significantly saves employees' time while examining the machinery & allows them to make decisions and avoid further machine damage.
Machine Monitoring: First step for industrial IoT. Why?
Describe the machine monitoring solution for the primary step towards IIoT because, besides monitoring, it generates a next-level communication network within the industry. This network can be an active source for analyzing the plant's activities. Generally, a machine monitoring solution is a package of real-time monitoring, predictive maintenance, data representation, and support on every piece of equipment. Executing this system would simultaneously aim at improving productivity and machine maintenance.