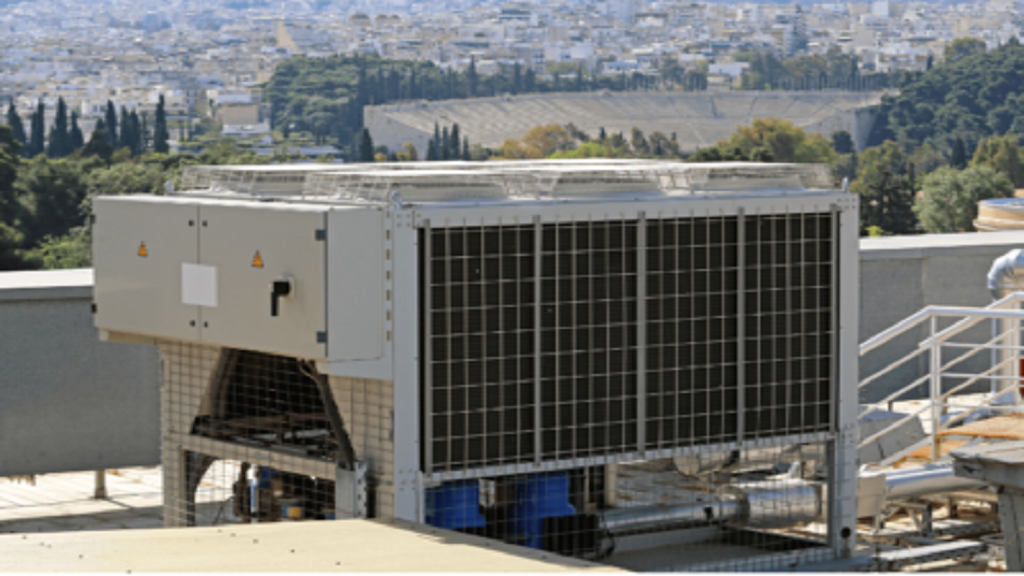 Have you observed an increase in your HVAC costs? ACCORDING TO THE DEPARTMENT OF ENERGY, while HVAC energy usage did not itemize on utility charges, most buildings spend approximately thirty-eight percent of their total energy usage on heating and cooling payments. The rest of the energy usage divides into lights, security, running mechanical equipment, like elevators and escalators, and running computers and office equipment. Therefore, when you see an unexpected rise in your energy usage and your bill, it's reasonable to believe it's due to your HVAC system not running efficiently, and the number one reason HVAC systems fail to run efficiently is lack of maintenance. In other words, your lack of HVAC maintenance negatively reshapes your energy savings and bottom line.
Why Companies Should Perform Preventative Maintenance
Instead of reactive maintenance, businesses should be performing preventative care, which is regular maintenance that operates according to a schedule. The essential type of preventive maintenance is reconstructing the air filters regularly and scheduling HVAC inspections twice a year with an HVAC contractor, like BridgeThings, serving India-wide. Maintenance reviews secure coolant levels are optimal, all the components are operating within factory specs, and all the wiring is in good condition and supplies the correct amount of voltage to the unit. It can also involve cleaning the interior and exterior of the company and performing duct cleaning, which removed dust and debris from inside the ducts that can contribute to indoor allergy symptoms and poor air quality. If obstacles find during these inspections, like leaking coils, improperly calibrated and programmed thermostats, and fans that aren't functioning, they can repairs promptly so that the useful life of the HVAC system isn't affected and the unit continues to function optimally.
It estimates that organizations and industries that perform HVAC maintenance regularly lower their overall energy usage by between 10 and 20 percent, which indicates you'll save money on your monthly operational costs and improve your profitability.
HVAC Maintenance for Energy Savings
Implementing HVAC maintenance to deliver maximum energy savings is possible, and it's almost easy to get started. The primary action is deciding to move from reactive maintenance to preventative maintenance.
1.Research Your HVAC Repair Bills
In some situations, you may have a problem convincing the building owner or HOA that a preventative maintenance program is required. If you disbelieve this will be a problem, you can examine all your past HVAC repairing bills and sum up the totals for the last 12 or 24 months. There's a good chance that if you used that same amount of money into a preventative maintenance plan, you'd see a reduction in costs over the course of the coming 12 months, especially when you think that a lack of maintenance can lead to the need to replace your commercial HVAC unit completely.
2.Discover the last time the HVAC system was inspected
It's essential to discover when the last review has happened on your HVAC system. If the answer is greater than 12 months ago, the last time it broke or never, your unit is overdue for a professional review. If you're not sure about commercial HVAC maintenance, take a walk through your building. Are some rooms freezing while others are hot? Have your indoor allergy symptoms raised? Does your building feel muggy even when the HVAC system is running? These are all signs that your HVAC unit isn't operating efficiently.
3.Make Some Basic Maintenance
There are specific duties to be performed by maintenance staff. These involve changing the air filter once a month, keeping the outside of the HVAC unit clean by removing garbage, twigs, and visible debris and checking the unit for holes, and looking for puddles around the unit. These essential duties can improve the efficiency of your HVAC system by assuring proper airflow around and through the system and by finding leaks promptly so that an experienced HVAC technician can investigate them.
4.Design an HVAC Maintenance Plan
Next, build a preventative HVAC maintenance plan. This program will include things that should be done daily, weekly, monthly, quarterly, and yearly. For example, daily responsibilities would involve monitoring the system and scanning for parameters that are outside the normal range of operation. BAS systems help with these tasks. Seasonal tasks involve replacing the air filter and scheduling an HVAC tune-up or inspection to check for obstacles with the system, like a dirty chiller or cooling tower and leaking coils. These tasks may also include adding additives to the chiller water to inhibit pathogen growth and corrosion.
Improving HVAC Efficiency with Maintenance from BridgeThings
Here at BridgeThings, we can assist you on improving the energy efficiency of your HVAC unit with preventative maintenance that includes examining all the critical components of your rooftop unit, cleaning the interior and exterior of the business, and assuring that all your thermostats are set correctly. We can also design and install custom BAS systems to help you manage your heating, cooling, and ventilation equipment more efficiently.
To learn more about how we can help you save energy with HVAC maintenance and schedule an HVAC inspection, give us a call at 9948078292